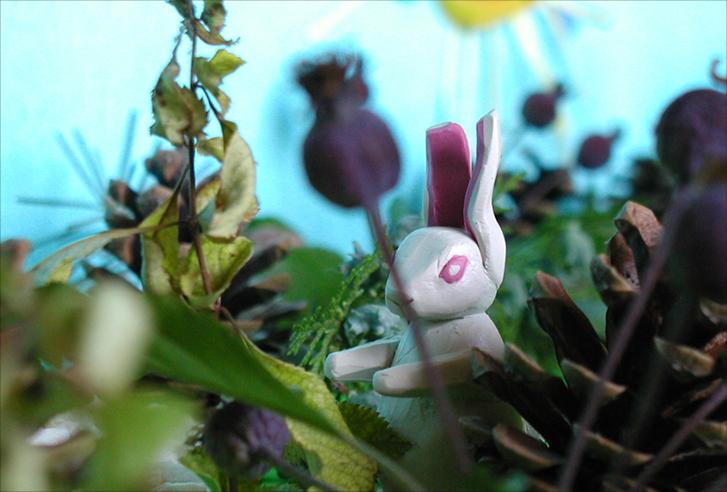 Once upon a time there was a beautifully colored world.
All the creatures in that world were happy to delight their eyes with the colorful splendor of their garments.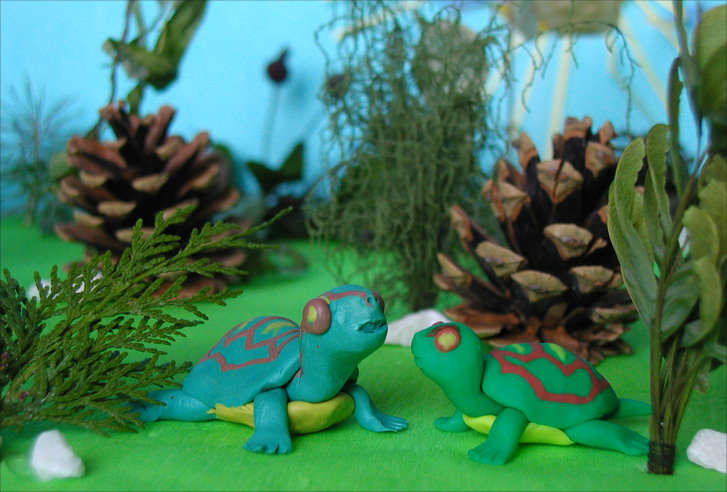 Nobody had ever seen the lack of color or had ever heard about anything colorless in that world.
They were used to that condition and they had never thought non-color might exist. It was just the way they and their world were.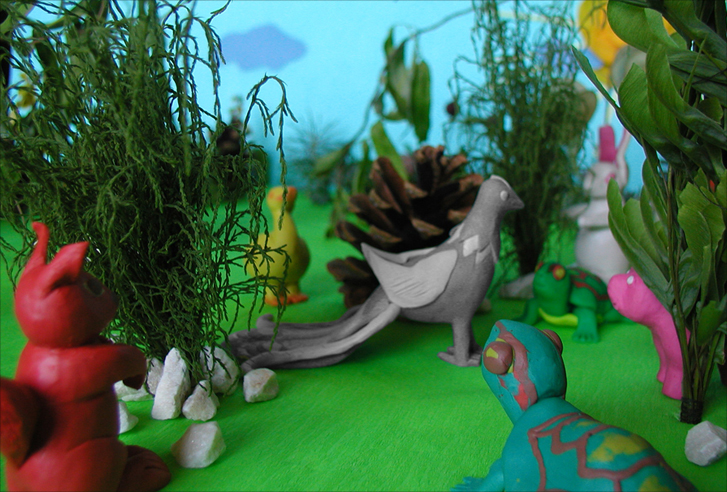 But one day, a strange creature came. It was not strange because, in some way, it looked like a bird or because it had a long fan like tail; it was strange because, in a very unnatural way, it was not colored.
At first everyone was scared and puzzled, but they were all won over by that bird's wonderful voice. The bird told them its name was Peacock and, for reasons unknown, it was a colorless creature.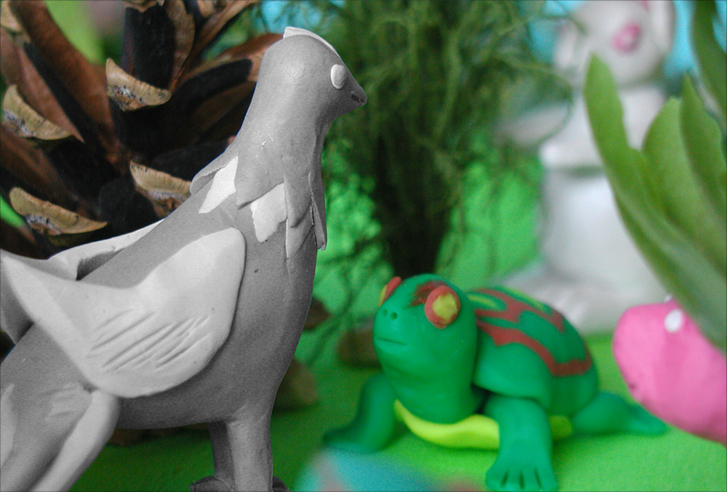 In spite of its lack of color, the Peacock had about it a certain charm and strangeness, like a kind of magnetism. Some thought it was the music in its voice, others thought that non-color might possess its own beauty.
Impressed with all this, they all decided to help that bird to acquire colors. They held council in the wood, but unfortunately no one knew the secret of acquiring colors.
Then one who was wise suggested asking the old gnome; maybe he, the oldest of them all, would know something about it.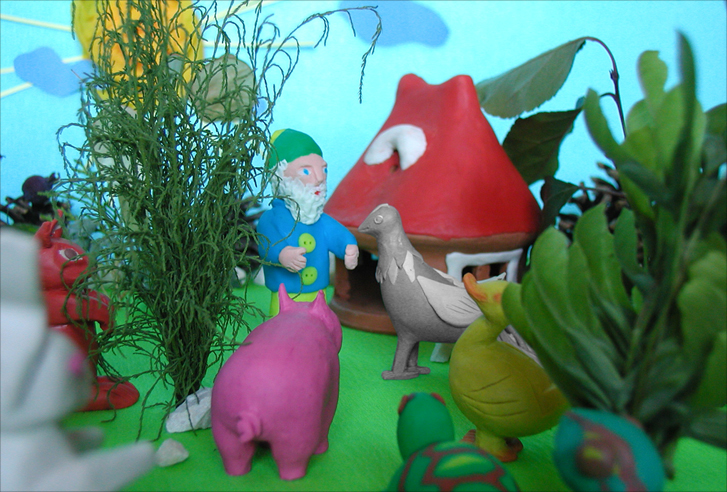 They took the colorless Peacock to the gnome. When the gnome saw them, he sat and mused for a long while and no one dared disrupt his thoughts.
Finally the gnome told the Peacock:
"Something could be done, but you need to ponder carefully if you really want this change. Wouldn't colors be a still bigger problem that non-color?! Wouldn't the world lose some of its diversity?"
Stubbornly, the Peacock did not want to ponder too much. It had been wandering about the world in search of colors for a very long time.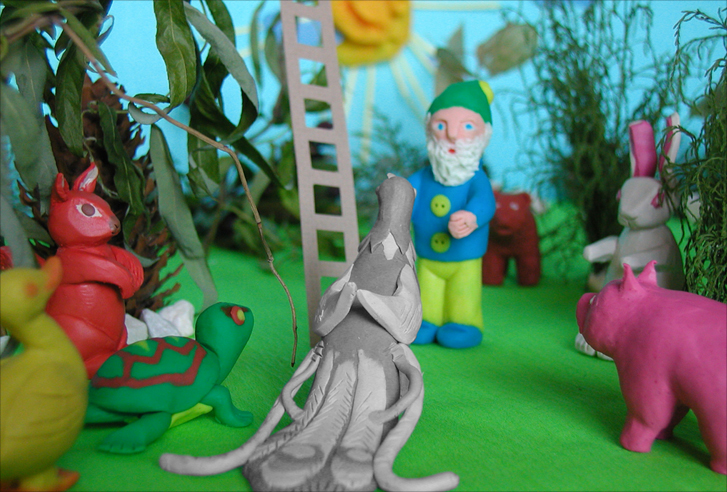 The gnome, who was kind-hearted, offered to help.
They built a very long ladder, went to a place high up and started waiting. Some of them asked the gnome what it was all about.
He said:
"We are waiting for the rainbow. When the rainbow shows up in the sky, the Peacock will go up the ladder and will bathe in its magical colors."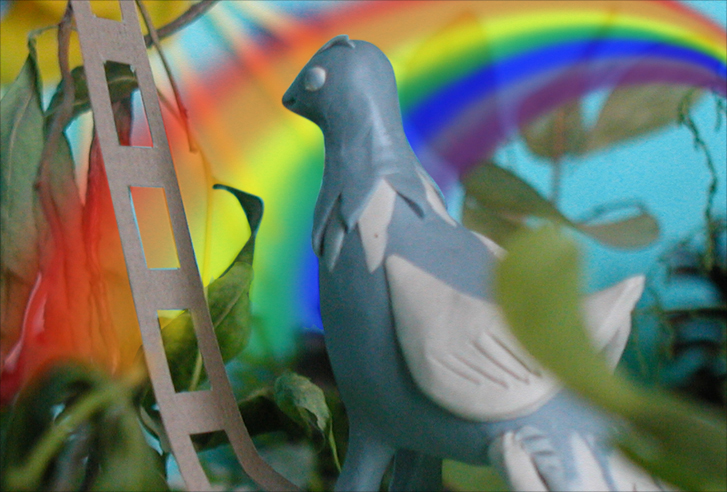 This is how the Peacock got its colors.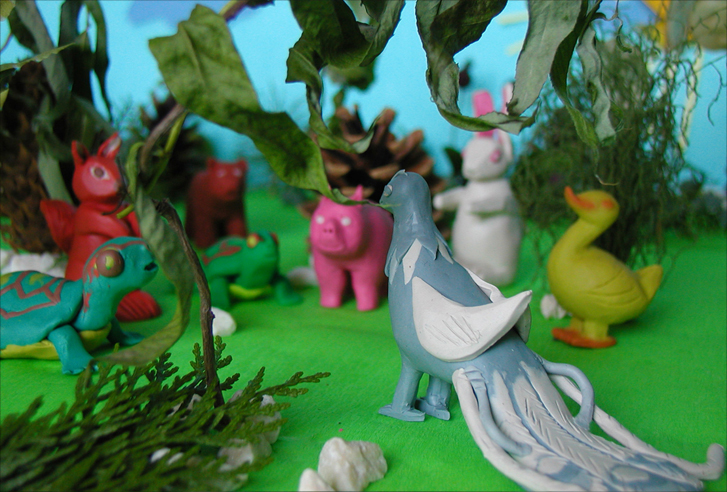 To celebrate this, they had a party.
They all got together in a clearing in the forest and the Peacock said it would sing for them. But to everyone's surprise, they realized that the Peacock's beautiful voice had been lost.
And this was not all: the unusual charm of the creature that had given up non-color had been lost as well.
This made the Peacock very unhappy.
Only now did it realize what a big mistake it had made.
It remembered the gnome's words and it understood that actually, it had not gained anything, but it had lost something unique – the non-color.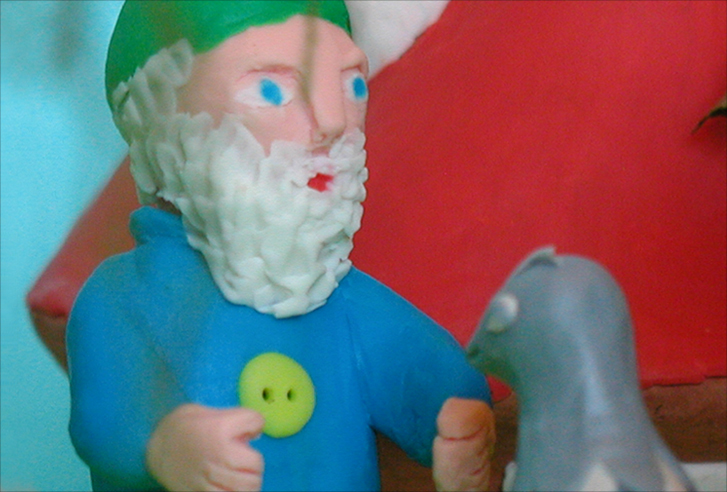 Back it went to the gnome and asked him for help.
The gnome pondered for a while and said:
"I am sorry I cannot help you anymore. The non-color has been lost forever. Now you are like everyone else, you have lost your uniqueness."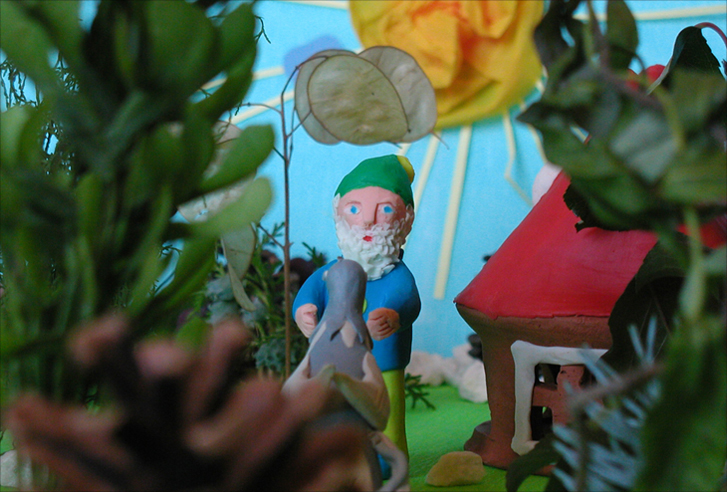 "When I warned you, you wouldn't listen.
I helped you because I realized that was your ultimate aim in life. I knew you had been searching for color for a very long time.
Unfortunately, your aim was wrong."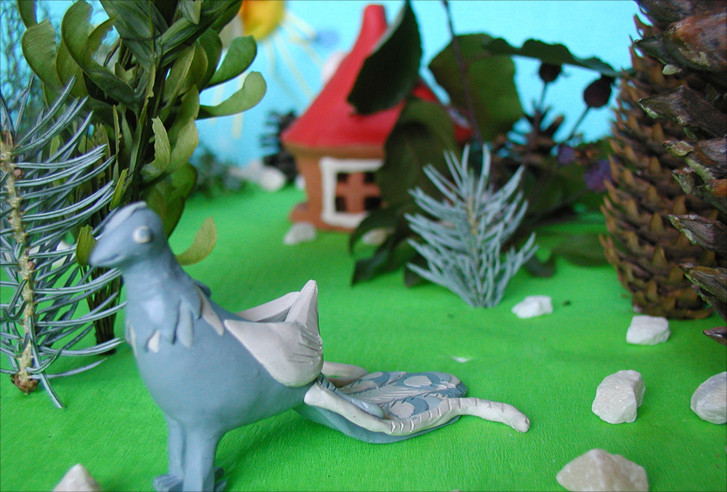 Ever since the Peacock had no longer been able to impress anybody the way it had before.
It perfectly matched the world it was living in. Thus it realized that there was no joy in being colored, if everything around was full of color.
As a matter of fact color itself had lost its charm once its opposite – the non-color – disappeared.